Let's Discover More About Our City!
Bustling with more than 64,800 people, Wagga Wagga is the largest regional city in New South Wales. It is the capital city of the Riverina region offering rip-roaring and relaxed lifestyle for residents and tourists. The town offers some of the exciting features and local amenities which make it a perfect destination for aspiring entrepreneurs and potential investors as well.
Located on the banks of Murrumbidgee River, Wagga Wagga is an eclectic city which has a rich history, preserved heritage stories and multicultural communities. From the Wiradjuri tribe to original indigenous inhabitants, the city has kept many things to astonish you both as a resident and a visitor. Wagga Wagga has numerous heritage buildings and historic places including St. Andrew's Presbyterian Church, Historic Council Chambers, The Court House, The National Bank and Post Office that have become a centre of attraction for national as well as international tourists. The town is a local mecca for heritage and culture as it has various stunning art scene, galleries, city libraries and museums which represent the best artworks by Australian artists. Apart from this, the city library has received several awards for its community interaction and innovative service.
The strategic location of Wagga Wagga makes it one of the fastest growing commercial/industrial hubs in New South Wales, Australia, and a perfect mix of city & regional living.The city's GRP is estimated at $ 3.84 billion, representing 0.7 % of the state's Gross State Product. Being the state's largest inland city, Wagga Wagga boasts of national and multinational corporations, well-renowned industries, leading brands, financial institutions and banks. It is becoming one of the burgeoning centres for business and commercial activities. The city's economy is diversely classified into major industry sectors including retail, defence, tourism, agriculture, education, health, manufacturing and engineering. The best part is that it is home to various regional and national industries including Royans Transport and Bridgestone Tyres and this is why the city is gaining traction.
Wagga Wagga received its name from the aboriginal dialect used by the Wiradjuri tribe. It means the place of many crows. The name of Murrumbidgee River is also derived from the same dialect which means "plenty water" or "big river". It may not be a big town, but it is rich in culture, food, history and heritage. The place is amalgamated with its high-end amenities, and new-age infrastructure- making Wagga Wagga one of the fastest growing cities where you can live, visit for a holiday tour and study. It is also home to some of the world-renowned spots and training facilities in Australia such as the Jubilee Park Sports Complex that hosts football, hockey, rugby and other sports. This place is also known as a local mecca for art and music scenes as it has plenty of stunning galleries, libraries and museums.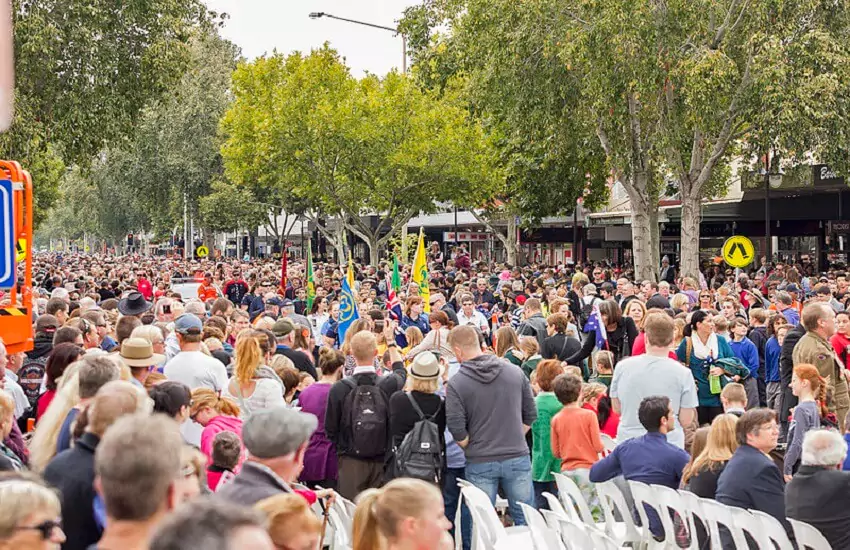 Estimated resident population fro 2018
Suburbs in and around Wagga Wagga, NSW
City's Gross Regional Product, which represents 0.7% of the state GSP
Wagga Steam and Vintage Engine Museum
Discover an array of working engines
Take the self-guided railway tour with your children
A one-stop destination for aquatic enthusiasts
Beautifully-preserved historic site
Wagga Wagga Botanic Gardens
A mini zoo, children's adventure playground, free flight aviary.
Accommodations in Wagga Wagga
Escape from the busy life to embrace the peaceful and blissful moment in the beautiful city of Wagga Wagga. We, at Wagga Guide, can help you find hotels, serviced apartments, caravan parks, bed and breakfasts and romantic getaways for your comfortable stay. Let us know the estimated date and time of your arrival along with the number of people visiting Wagga Wagga. We can help you in finding your ideal accommodation. Whether you are travelling here alone, with family members or friends, we can arrange for you the best place to live.
Being a cosmopolitan city of NSW, Wagga Wagga has many modernised restaurants, fine-dining options, vintage cafes, fascinating clubs and pubs offering cheery moments. It is also home to many wineries and a microbrewery to allow visitors to discover and taste the handcrafted beers and premium wines. If you want to enjoy your evening in NSW, then must visit Wagga Wagga. The city can spice up your mood, fuel your tummy with lip-smacking food, entertains you in electrifying pubs and bars. In short, the city has hot everything to suit any occasion.